Safari Yangu is Swahili "My Journey" and we hope to share the journey of immigrants everywhere. The organization is run by students to share the stories of immigrants. Often times immigrants feel scared, secluded and are silenced. We are here to give them a platform to be heard. We host events and projects where we unite the local communities and allow immigrants or people of immigrant parents, share the story about their lives.
HARLEM ARTISAN MARKET
As part of an initiative for Safari Yangu and a few street vendors, Harlem Artisan Market opened its doors in December 2018 as a pop-up indoor market on 105 West 125th street in Harlem...
Spotlight Story:
Amnesty International speech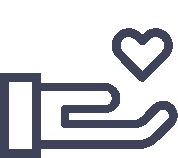 "For to be free is not merely to cast off one's chains, but to live in a way that respects and enhances the freedom of others."
- Nelson Mandela